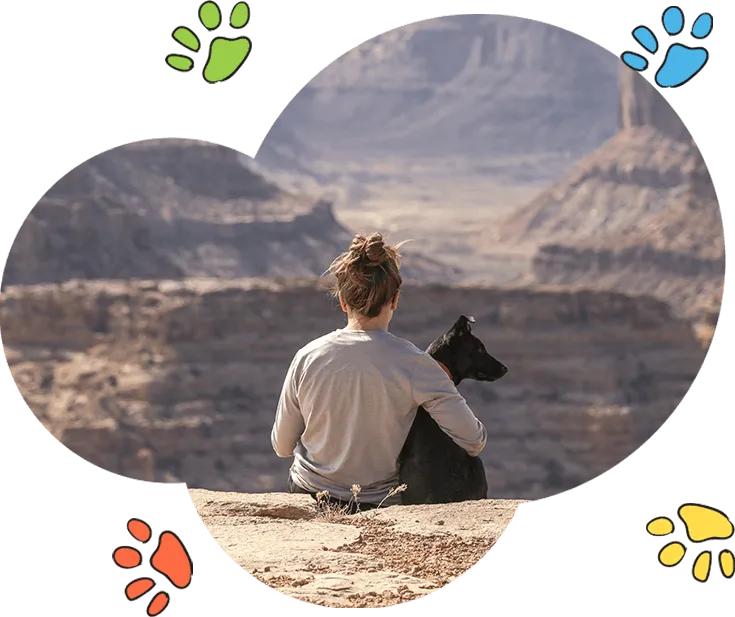 Dog Training
Why choose us for board and training?
With this concentrated, high-touch behavior offering board and train, we will work with your new or existing companion to set critical foundational skills, tackle undesirable behavior, or reinforce standard etiquette during training. Next overnight stay teaches them something new and helps them be an even better pet.
We have a specialized board and train program geared towards a more personalized approach making this the most requested dog training program by our clients. This allows our dog trainers a better method for training the dogs before educating dog owners on how they can  maintain the progress of their dogs
Dog Grooming
Groomed right the first time or it is FREE
If you're looking for a pet groomer in Altoona, IA, look no further than Tangled Tails Pet Grooming! Our experienced pet groomers provide tailored service with a delicate touch to have your pet feeling it's absolute best. Our experts groom all types of dogs. 
Whether your pet requires a simple bath and brush session or it is time for a dab of additional spoiling, our dependable team is here to help with every one of your requirements for dog grooming. We provide a hygienic, safe, and pleasant place to freshen your dog.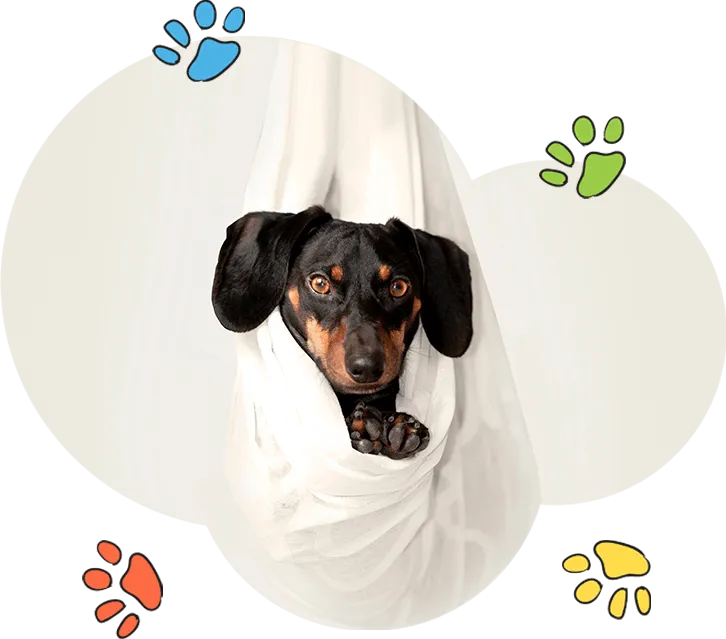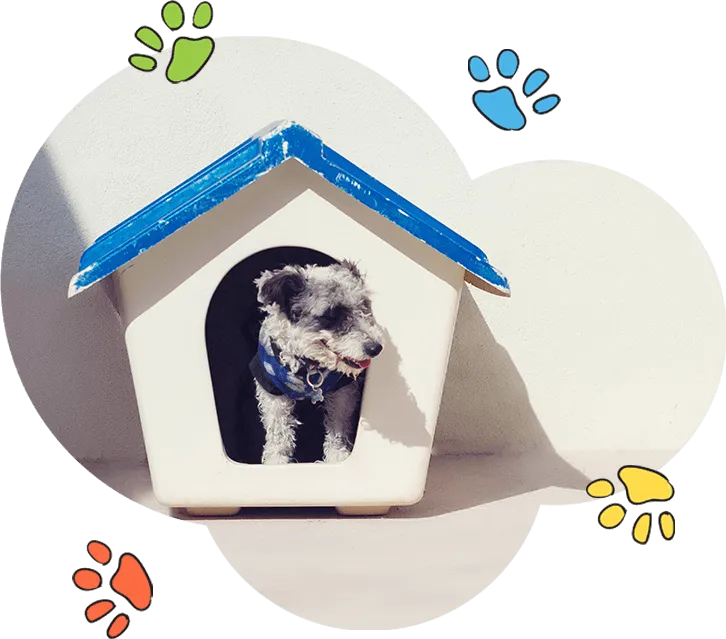 Dog Boarding
We can keep them happy
Going on vacation? Why not treat your dog to one as well and board them with us? Our friendly and attentive team will do everything possible to ensure Tangled Tails Boarding feels like a home away from home for your pup. Whether you need to board your dog for an overnight stay, or board for the weekend, a holiday, or extended care boarding, your dog will spend their days enjoying supervised open play with their BFFFs (Best Furry Friends Forever), and their nights enjoying restful sleep while boarding with us.
After we assess your pet's personality, let us help you choose the room that best suits your needs for dog boarding. Pets in the same room during their boarding stay receive a discount. All boarding reservations are subject to peak season prices.
Dog Daycare
Safe and Fun Dog Daycare
Working long hours and want to come home to a happy, relaxed dog?  Let your best friend make new friends at Tangled Tails Doggie Daycare! Similar to a child's daycare, we provide recurring daycare for your dog, providing safe socialization, education and exercise We're conveniently located at 2121 Adventureland Dr Altoona, IA
Many pet parents worry that their dog is bored, damaging belongings or furnishings while they are at work or that they aren't getting enough exercise. It's not easy to provide dogs with the exercise and attention they require daily. And it's not always easy to find a place you can trust. While spending the day at Camp Canine, your dog will have ample opportunities to socialize with other dogs similar in size and age in a safe environment monitored by our trained staff.  You'll find your companion calm, content, and ready to relax when you pick up your dog after a day of doggie daycare.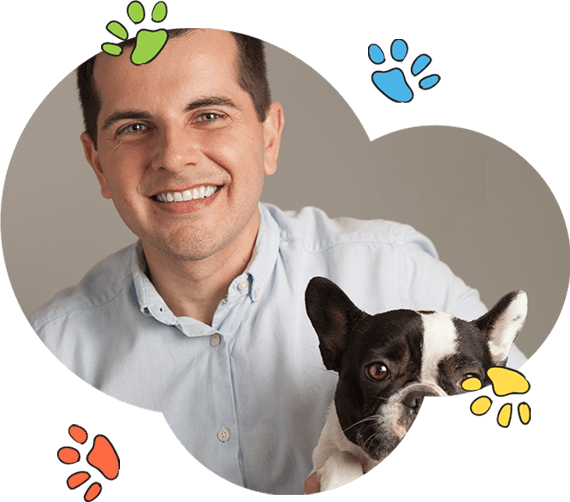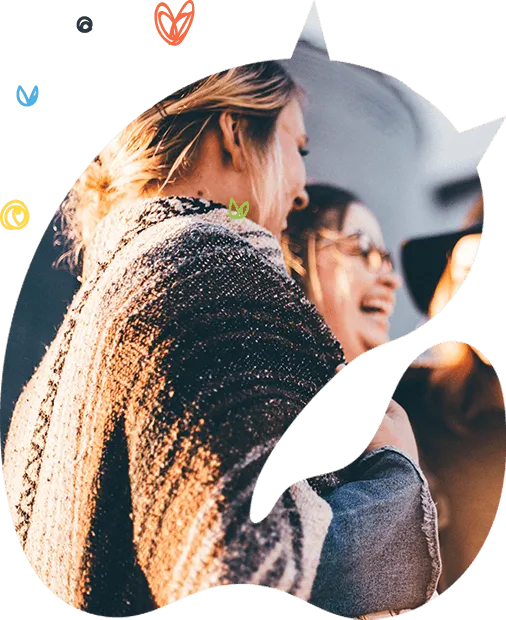 Real People, Real Results
"My 7-month-old Siberian husky just had her first spa day with a de-shedding treatment by Courtney at Tangled Tails. She absolutely loved it and she looks and smells so amazing! I was definitely nervous knowing she's not a fan of baths at home but Courtney said she did great! Definitely will be back!"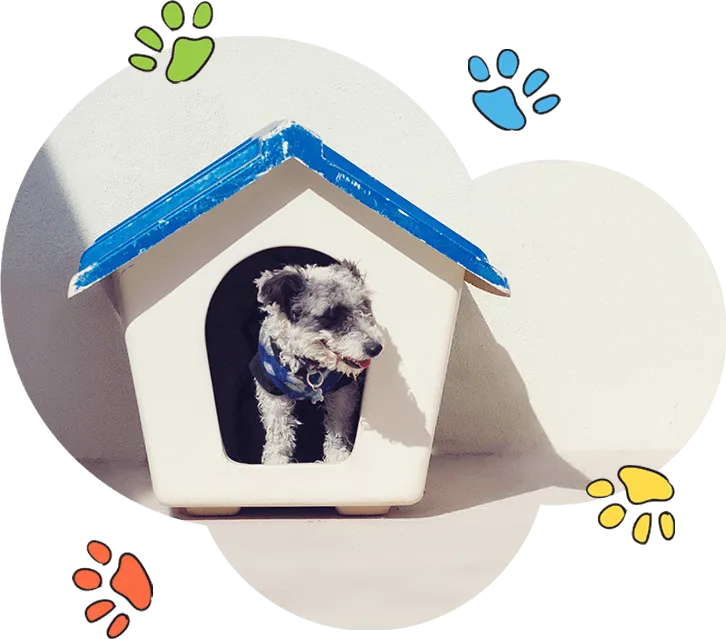 Chelsea Reese
Dog Lover
"Moose is a soft-coated terrier. He looks really cute when his coat gets a little long but then…bam! He gets matted so fast! He's also a nervous Nellie and has been on steroids for a hot spot. So, he is kind of crazy. Tangled Tails took such good care of him! He went in looking like a dust mop and came out looking like a real dog lol. He smells nice, he looks so happy to be rid of all of that fur. No razor scrapes or cuts anywhere. He is also usually freaked out after grooming for a few days and hides but he does not do that after a visit to Tangled Tails. Thanks for taking such good care of our boy!"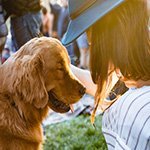 Deb Larson Cipale
Dog Lover
Just started taking our pup here. She is excited to go and very happy and tired when we pick her up. Lots of staff. The other day we were about 5 minutes late for pick up because we were stuck in traffic in WDM and staff was super sweet about it. It's nice to know that we have a place our baby likes. We really enjoy the photos they send.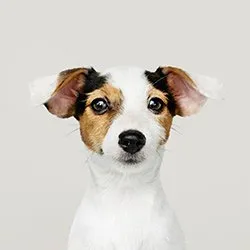 Amber Nelson
Dog Lover

We are here for you 7 days a week
Mon – Sat: 7:00 am – 6:00 pm
Sun: Noon-2:00 pm
(For boarding drop off/pickup ONLY)